Dental Implant Supported Dentures in Phoenix, AZ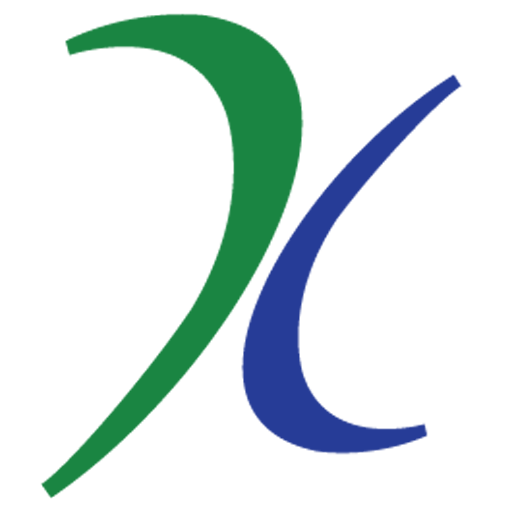 Trusted Implant-Supported Dentures in Phoenix, AZ
If you are struggling with the appearance of your smile due to missing teeth or trying to navigate life with traditional dentures to no avail, Biltmore Dental Center is here to provide you with a trusted solution. Our implant-supported dentures can restore your smile and confidence with permanent, glowing results.
Replace Missing Teeth With Implant-Supported Dentures
An implant-supported denture looks similar to a "floating" denture – it has white teeth and pink gum tissue. That is where the similarity ends, as these specialized dentures have unique attachments connecting to jawbone implants. The prosthetic can be removed. However, it can stay securely in place for optimal function and comfort.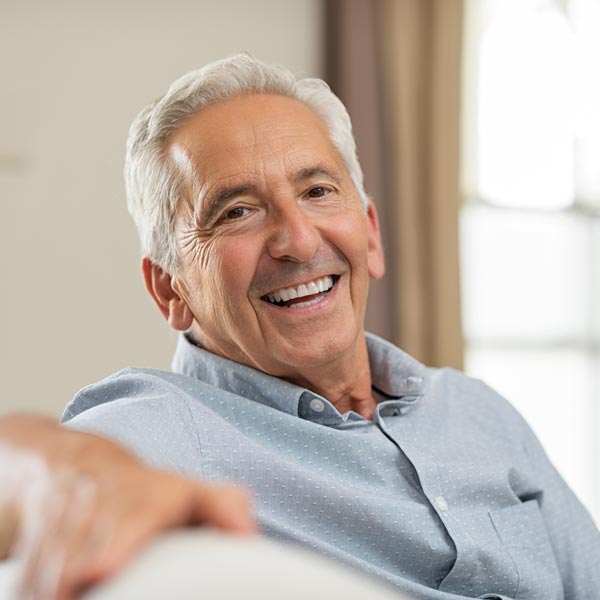 Lifestyle Benefits of Implant-Supported Dentures
Implant-supported dentures are comfortable, durable, and long-lasting. They look and feel like natural teeth and offer the ability to easily speak, eat, and engage in daily activities, combating the fear of your dentures slipping out. Implant dentures give patients back their smiles and restore their confidence so they can feel and look their best.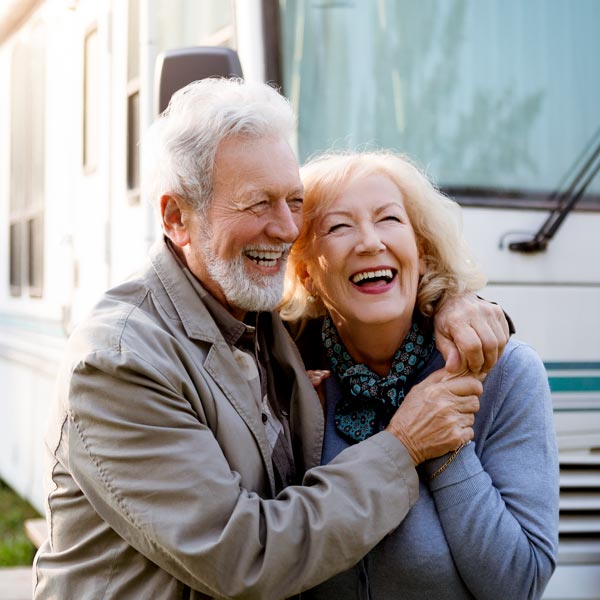 Health Benefits of Implant-Supported Dentures
Along with the aesthetic and lifestyle benefits of implant dentures, they also provide an array of health advantages in contrast to alternative denture types, including:
They preserve the bone health of the jaw
Facial shape will not change or sink inwards
Implant dentures do not cover the palate
No taste impairment or temperature sensation
How Do Implant Dentures Work?
Implant dentures are held in place with an implant that fuses to the jawbone as a permanent solution to tooth loss. The implants themselves are titanium posts surgically implanted by a
dental professional
to anchor the full denture, using the strength of the jawbone rather than the gum line.
Implant Dentures Recovery Time
The first step is to have the titanium implants placed. Once completed, the recovery time is anywhere from four to six months. During this time, the patient will be provided temporary dentures to wear until they return for their permanent implant dentures once their mouth is fully healed.
Implant Denture After-Care
Following your implant-supported denture procedure, it's normal to feel minor discomfort. During this time, avoiding chewy or challenging foods, such as steak or candy, is important as it can prolong the healing process. We recommend eating soft foods and taking ibuprofen to manage the pain during your recovery.
Implant Dentures vs. Traditional Dentures
The biggest problem denture wearers face is how they fit. Conventional dentures are held in place only by suction, leading to slips, wobbling, rubbing, and sore spots making it difficult to chew. Furthermore, unlike traditional dentures, implants help preserve the jawbone's health and combat bone loss.
Who Is Eligible for Implant Supported Dentures?
Although implant-supported dentures are suitable for most patients with tooth loss, there are exceptions. Our professionals will perform an oral evaluation during the consultation to identify signs of gum disease, infections, or other conditions that must be treated before beginning the implant denture process.
Choose Biltmore Dental Center
Suppose you're ready to look and feel your best with implant-supported dentures that resemble and feel exactly like your natural teeth. In that case,
Biltmore Dental Center
is here to accommodate you with dental implant-support dentures performed by industry-leading dental professionals who value your satisfaction and peace of mind.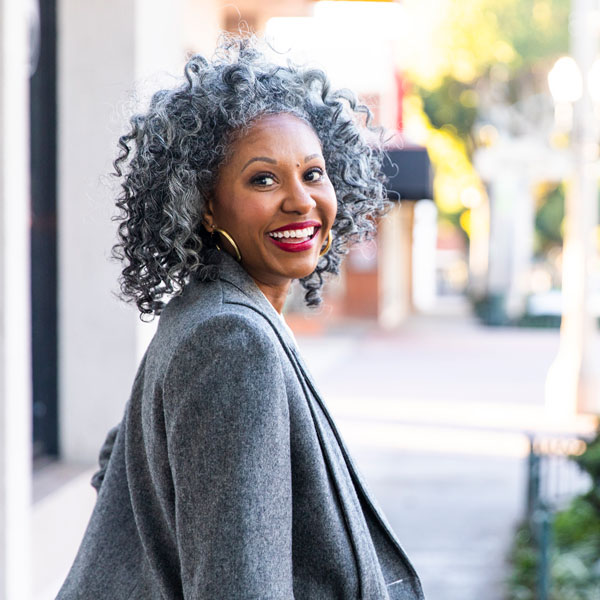 Schedule Your Implant-Supported Denture Consultation Today
It's time to turn the page on traditional dentures and discover a healthier, happier smile with implant-supported dentures provided by Biltmore Dental Center.
Contact our friendly team
of denture specialists today to discuss your aspirations and schedule your implant-supported denture consultation.