How Sedation Dentistry Can Perfectly Relieve Dental Anxiety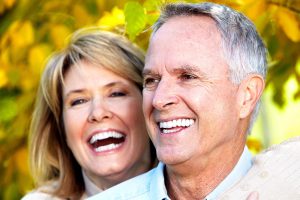 Visualizing yourself in the dentist's chair might make you a little uncomfortable, particularly if you've had a root canal in the past or a tooth pulled. This is called dental anxiety.
However, this surely is a thing of the past. In the dental clinic, sedation dentistry will absolutely relax you and get you the ideal dental treatment without trauma! Most people around the world have dental anxiety, so they never choose to visit the dentist to relieve their oral problems.
Thus, the great advantages of sedation dentistry must be made famous for letting people know that there is no oral discomfort or pain with today's progress in sedation. That said, here are 4 ways to treat you painlessly with sedation dentistry:
Comfortable Dental Treatment
Some people are just scared of going to a dentist because of the minor discomfort associated with it; including dental problems involving their teeth, and even feelings of scraping and scaling. You need to be mindful that you can relax with sedation dentistry before you experience no discomfort with an object that disturbs your teeth.
Painless and Quick Treatment
For you to get some dental treatment, sedation dentistry is completely painless. If you don't feel any pain or discomfort during your dental treatment, you no more bother the dentist with your gag reflex! That means the dentist will work better in less time!
Choose Your Sedation
There should be one of your concerns answered here. Dentists use several sedatives to relax you to different degrees. Sedation can be inhaled to induce moderate sedation. You can get mild sedation orally. You may get deep sedation by IV or general sedation. The type of sedation you're having depends on the pain, discomfort and resistance levels associated with a dental procedure.
Beneficial for Patients With Special Needs
Most patients have special needs to be treated and a dentist has to address that while still being able to handle them correctly. That would not be possible without sedation dentistry. Since it relaxes patients completely, a dentist can work on the procedure while the patient is sitting in relaxation.
Isn't that what you needed on your dental appointment? But things aren't getting too comfortable yet! Not all dentists are permitted to sedate and so it may be hard to find a sedation dentist near you. To help you with that, you can get the best sedation dentist near you in Phoenix AZ with just one click!