Five Remarkable Reasons to Choose a Holistic Dentist in Phoenix, AZ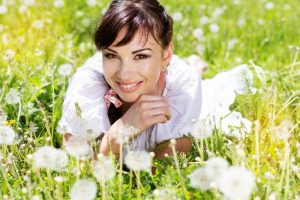 Holistic dentistry may sound like a new age term, but the basic concepts date back to ancient ayurvedic medicine.
A holistic dentist brings that time-tested knowledge together with the best of conventional dentistry and the latest advances in biologically safe materials and techniques. Health-savvy individuals choose Biltmore Dental Center in Phoenix, AZ for this standard of care and for many other reasons.
Five Reasons Why a Holistic Dentist in Phoenix, AZ Is a Smart Choice
To Dr. Justin Frost, you are a whole person – Historically, dentistry focused solely on the mouth, treating dental problems as if they were independent of the rest of the body. With a holistic philosophy, Dr. Justin Frost considers the impact of every treatment on your entire wellbeing – oral, physical, and emotional. This involves a deep understanding of the fundamental relationship of the mouth and body. For example, diabetes is an important risk factor in developing gum disease, and in turn, gum disease makes it more difficult to control blood sugar levels. It simply makes sense to recognize these links. A conventional dentist may fill cavities without determining why you are prone to tooth decay or why your teeth are chipping and fracturing. Dr. Justin Frost begins with a comprehensive examination and an unhurried investigation into nutrition, lifestyle habits, stress, and other factors that may be contributing to dental problems. With that information, he is best able to design full-scope treatment plans that get results.
Dr. Justin Frost takes your concerns seriously – Many people who suffer from headaches, migraines, or jaw and facial pain feel frustrated and abandon. They may have been told that it is something they just have to live with, or been prescribed strong pain masking medications. A holistic dentist works hard to get to the root of the problem, rather than treating symptoms. He uses current diagnostic technologies including low-radiation digital x-rays to evaluate bite, and contemporary treatment methods to bring it back into balance. Dr. Justin Frost takes an integrative approach, working closely with your other healthcare providers to resolve TMJ disorders and related symptoms.
The safest available materials go into your mouth – Silver-colored amalgam fillings have been used in this country since the 1800s. Yet the compound contains about 50 percent mercury, a known toxin. Modern composite resin filling material is made of BPA-safe plastic combined with finely-powdered glass. The biologically-friendly material blends beautifully with natural tooth color, and provides a strong, durable restoration. Composite fillings are not your only metal-free choice at Biltmore Dental Center. Using CEREC technology, Dr. Justin Frost fabricates inlays, onlays, and dental crowns that contain no metal. These lustrous porcelain restorations are extremely esthetic, and reinstate dental function. Because CEREC crowns are made while you wait, rather than at an off-site lab, this is a convenient single-visit procedure. Dental implants are a popular long-term tooth replacement option. Implants are made of biocompatible titanium or zirconia, both of which are readily accepted by the body. The implant replicates the root of a missing tooth, and is topped with a porcelain crown. If, however, you do not want an implant, Dr. Justin Frost can provide a metal-free ceramic bridge. Endodontic therapy is recommended conservatively at this practice. When necessary to save a tooth, Dr. Justin Frost performs biological root canals that help to keep toxins out of the body.
Dr. Justin Frost is an advocate for conservative dentistry – You are an important participant in the treatment planning process at Biltmore Dental Center. The doctor explains all reasonable options, describing the procedure, advantages, and potential risks. While the final decision is yours, you can count on a holistic dentist to recommend non-surgical and minimally-invasive treatments that preserve as much of your natural dentition as possible. This means you won't experience extensive drilling or unwarranted procedures. The goal is to help you keep your own teeth, ideally for a lifetime.
Patient education is essential – As a biological dentist, Dr. Justin Frost seeks to educate patients about treatment choices and what they can do to improve and maintain oral health. Expect discussion about the mouth-body connection and health tips related to nutrition, dental products, oral habits, and stress management.
There are many more smart reasons to choose Biltmore Dental Center as your holistic dentist. Call (602) 704-0659 in Phoenix, AZ to schedule a visit with Dr. Justin Frost.