8 Tips for a Healthy Mouth
Our practice understands how much you want to care for your overall health. This also includes your teeth! Bad eating habits and poor oral hygiene can lead to cavities, tooth decay, and even overall health conditions. In between visits, at-home care is vital to reducing tooth decay.
We recommend the following tips to help keep you and your families' smiles healthy for years to come!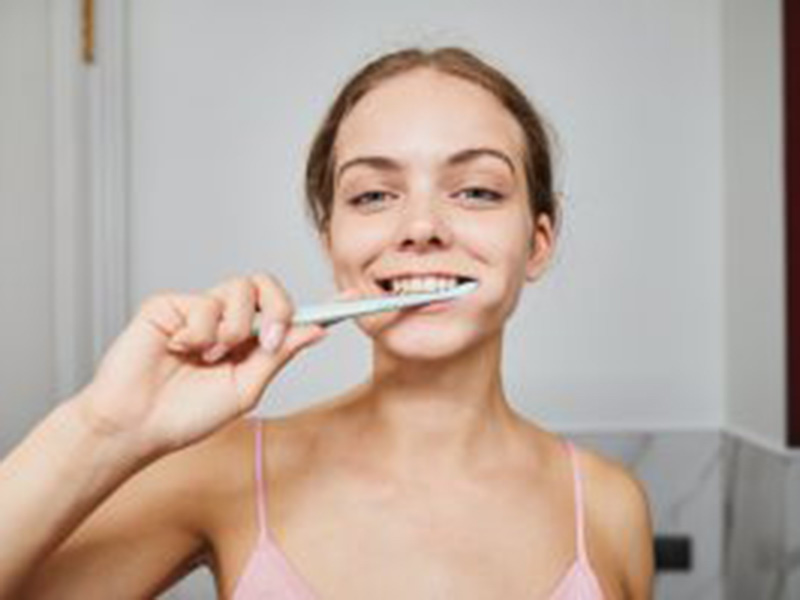 Here Are 8 Tips for a Healthy Mouth:
1. Brush Twice a Day
When brushing your teeth, it is important to brush back and forth in short (tooth-wide) strokes. Tilt the brush vertically and make numerous up-and-down strokes to clean the inside surfaces of their front teeth. Ensure you are also brushing your tongue – this can eliminate bacteria and keep your breath fresh.
2. Replace Your Toothbrush at Least Every Three Months
You should replace your toothbrush every three months to prevent the spread of bacteria.
3. Choose a Soft-Bristled Toothbrush That Feels Comfortable in Your Mouth
Select a toothbrush with soft bristles that is an appropriate size for your smile; brushing too hard might wear down the enamel on your teeth or induce gum recession!
4. Rinse With Water After Brushing
After brushing, rinse with water to remove any loose bacteria or food!
5. Eat a Balanced Diet to Promote Good Oral Health
Reduce your intake of sugary foods and beverages since they can cause tooth decay — especially if you enjoy snacking!
6. Floss Regularly
Flossing helps prevent cavities and gum disease by removing plaque between teeth. Creating nightly dental routines at an early age!
7. If You Have Diabetes, Maintain Tight Control Over It Through Diet and Exercise and See Your Doctor When You Notice Changes in How Your Mouth Feels or Looks
Consuming nutritious foods provides your body with the vitamins and minerals it requires to maintain the health of all of its parts, including your mouth, teeth, and gums.
8. Get Regular Cleanings From a Dentist
Routine dental visits can allow our team to keep an accurate benchmark on your overall oral health.
Your oral health is critical, and it needs considerable care. If you're unclear about the best way to care for your oral health, contact Biltmore Dental Center today to book an appointment. Our team can offer guidance and make product recommendations for your unique smile.